Service Groups / Opportunities at Minnewashta Church
Fellowship groups provide opportunities to:
Gather at various outings
Participate in service projects such as
Operation Christmas Child
Christmas Shoe boxes for Marie Sandvig Center
Angel Tree which provides gifts for families in need
Bell-Ringing for the Salvation Army at Shorewood Cub Foods
Assist with the spring & fall cleanup days
Advent/Christmas Decorating & Take-down
As well as additional opportunities to volunteer – we're always looking for assistance with transportation for our non-driving members, hosting the weekly post-service coffee fellowship, ushering Sunday morning services and more! Tell us what you're interested in and we'll connect you with the right people!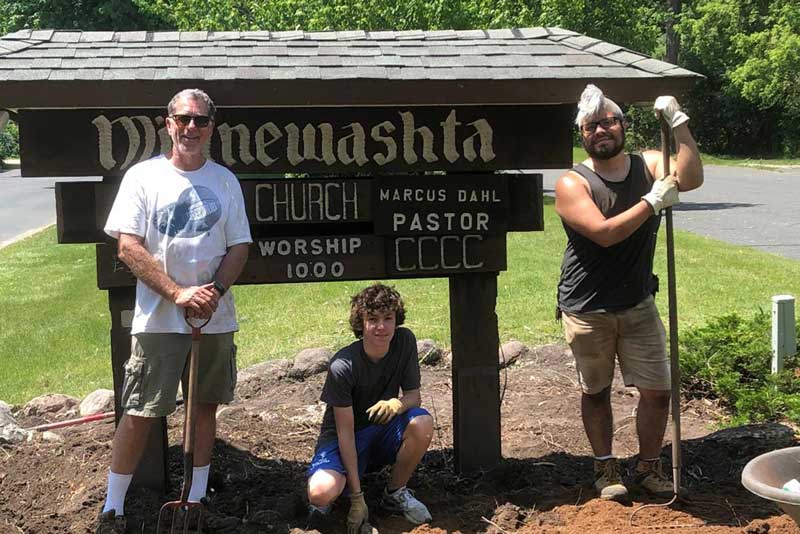 Weekly Service
Visit Us or watch online
Sundays 10AM
During the Lenten Season:
Each Wednesday during Lent, "Soup Suppers" are served at 6 PM in our Fellowship Hall. A weekly sermon follows at 6:45 pm in the Sanctuary. An offering is taken with proceeds going to a special mission determined by the Diaconate Board.